The town of Consolacion is fast rising towards its city hood.
It was during the late 90s, under the administration of Hon. Maximo Malgar,
when Consolacion started welcoming big Companies and Investors.
Through the Maglasang Family of Brgy.Pitogo, the 1st Commercial Complex
was built on the year 1994. The Maglasang Industrial Complex has been the home
to all 1st big companies opened in the town.
COSMOS BOTTLERS makers of JAZ Cola and
UNIVERSAL FEEDMILL CORP. - makers of Unifeeds, to name a few.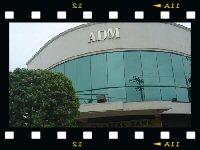 During the 1st term of Hon. Avelino J. Gungob, Sr., big establishments
have been put up from various companies.
Jollibee Food Groups, Inc. - is one of the biggest food company opened.
ADM Commercial Bldg. - among the 1st commercial bldg opened.
And now, on his 2nd term, expect a lot of Projects and Infrastructures from the
mayor along with his officials, that could lead and pave way to bigger opportunities
to a lot of Consolacionanons.